La Cala de Mijas
Heaven On Earth For Families and Golf Lovers
Why have your holiday in La Cala de Mijas?
Escaping to La Cala de Mijas, We bet you'll love it! La Cala de Mijas is a well-known place in the south of Spain. La Cala de Mijas is a village in the province of Malaga with on the east side the famous city Fuengirola and on the west side Marbella. Because of the location it is a good place to start when you want to visit the well- known southern cities of Spain. The beach that is the closest to the apartments is small and cozy.
Life in Mijas Costa
You can find there several restaurants where you can enjoy some delicious Spanish tapas and the famous sangria. In La Cala de Mijas you will run into other tourists without a doubt, but mass-tourism has still not appeared in this little town. In La Cala de Mijas you will, without a doubt, encounter other tourists, but the masses have not discovered this beautiful place yet. So, a relaxed, quiet holiday is no issue here!
And if you feel a bit more adventurous you'll love this place as well: as this town is very close to bigger cities like Malaga, Fuengirola and Marbella, there is definitely no lack of culture. Besides that, Mijas Pueblo is also just around the corner. This is a great place to visit: it is a very Spanish village in the mountains, with an amazing view of the coastline. And of course, here you can find some great restaurants, classic Spanish streets and little squares with shops as well. In short, you'll see plenty of culture around here!
Golf Holiday in Southern Spain
La Cala de Mijas is, above all, famous for its golf tracks. The apartments of Reikon Holidays in La Cala de Mijas are situated on the well-known Calanova Sea Golf Resort, and is the perfect place for golf fans. Beautiful, stretched courses with great views and several swimming pools to cool down: you will find it all there. Book your holiday in La Cala de Mijas at Reikon Holidays!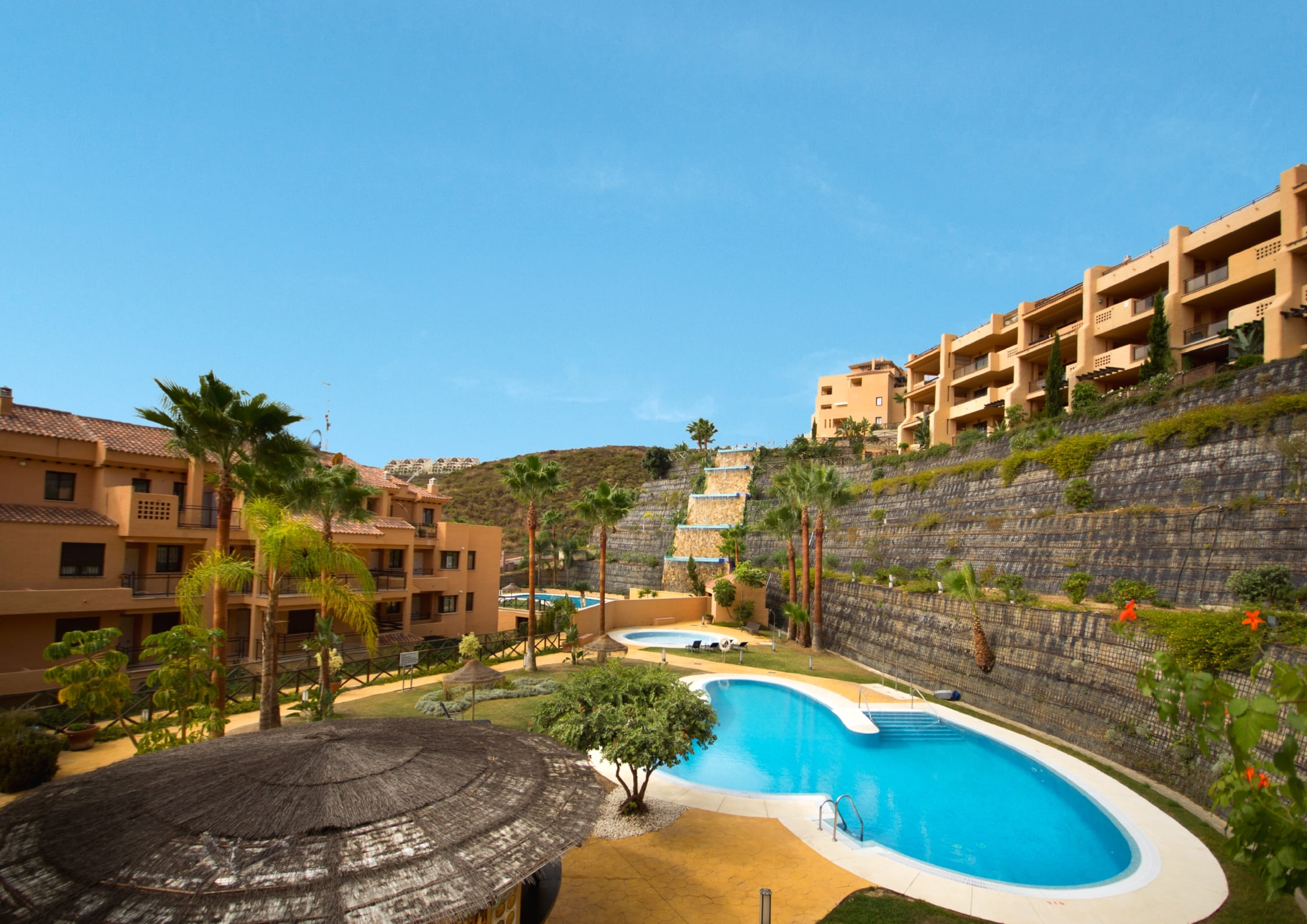 Apartments in La Cala de Mijas
Málaga Center: 20 minutes